Garmin Accessories
Transducers
In-Hull Airmar P79 - depth only
Beam width: 50 kHz- 45° and Depth Range of 800 ft to 1200 ft
Beam width: 200 kHz- 12° and Depth Range of 400 ft to 700 ft
In-Hull plastic housing, depth only
600 Watts
25 ft of cable
No holes to drill or hull protrusions on solid fiberglass up to 1" thick and aluminum hulls under .15" thick
Recommended for planning hull power boats, trailered boats, rigid inflatable boats (RIBS) and racing sailboats
Adjustable for deadrise angles up to 22°
Part Number: 010-10327-00
top
Flush Thru-Hull Airmar B60
Tilted Element, depth & temperature
Beam width: 50 kHz- 45° and Depth Range of 800 ft to 1200 ft
Beam width: 200 kHz- 12° and Depth Range of 400 ft to 700 ft
Thru-hull bronze housing
600 Watts
30 ft cable
Fixed tilted element compensates for hull deadrise aiming the beam straight down resulting in strong echo returns and accurate depth readings
For use on fiberglass and wood hulls
12° accommodates 8° to 15° hull deadrise
20° accommodates 16° to 24° hull deadrise
20° Tilt Part Number: 010-10982-00
12° Tilt Part Number: 010-10982-01
Transom Mount Airmar P66
Depth, speed & temperature
Beam width: 50 kHz- 45° and Depth Range of 800 ft to 1200 ft
Beam width: 200 kHz- 12° and Depth Range of 400 ft to 700 ft
Transom mount plastic housing
600 Watts
25 ft cable
Designed for large outboard and I/O powered boats up to 35 ft
Accommodates transom angles of 2° to 20°
Part Number: 010-10192-01
For Depth display only (no picture) a NMEA2000 Intelliducer must be used. Models available in transom mount or thru-hull.
Please call 847.752.2700 for pricing.
Smartcraft ® MercMonitor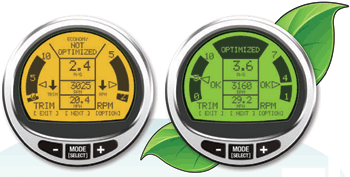 The MercMonitor converts engine and system data to NMEA2000 / J1939 protocol for use on NMEA2000 / J1939 multifunction gauges and displays such as Garmin, Ray Marine and Lowrance, to name a few. Click here to visit the MercMonitor page.
Vantage View ®
Vantage View reads and displays performance data directly from CAN (Controller Area Network) for protocols: Smartcraft ®, SAE J1939, NMEA2000 ® & Indmar. Click here for more information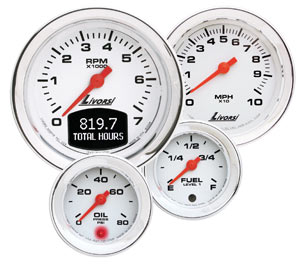 top