Livorsi QRM Series™ Mercury DTS Controls
Introducing Livorsi Marine's New QRM Series Mercury DTS Controls. The stylish knobs are ergonomically designed to provide a comfortable, but sure grip in allweather conditions. The automotive look and feel can be matched nicely with serveral different steering wheels (Carlotta, Gussi, etc..).
This series also includes a new handle design that provides: Medium handle length for applications where space may be a consideration, Internal switch wire routing (No visble trim wire tube), and new low-profile trim switch for improved ergonomics.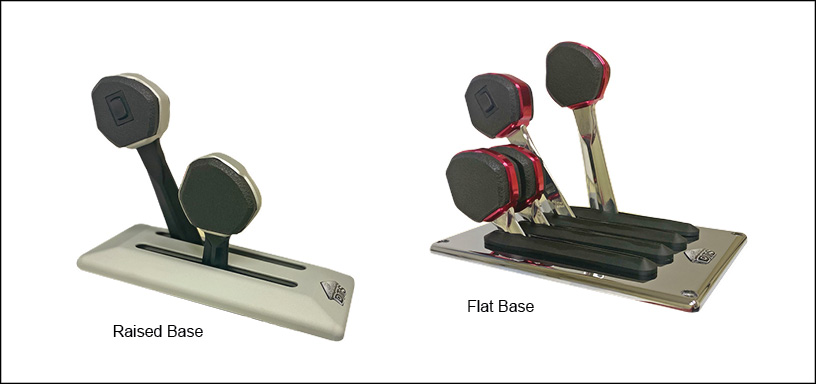 _______________________________________________________________________________
Features:
Two styles to choose from Raised Base (no visible boots) or Flat Base

Optional throttle and shift functionality instructions etched right into the base plate to make it user friendly for customers

Available in single engine (2 handle) and twin engine (4 handle)

Each handle has only a single function: Shift or Throttle

Engines must be Mercury DTS ready

Shadow Mode Capability

Uses 4 control levers to operate 3, 4, 5, or 6 engines
11 colors to choose from and private labeling is available
Specify configuration of handles (1-4 handles)
For prices please call 847.752.2700
Click here to view the downloadable QRM Flyer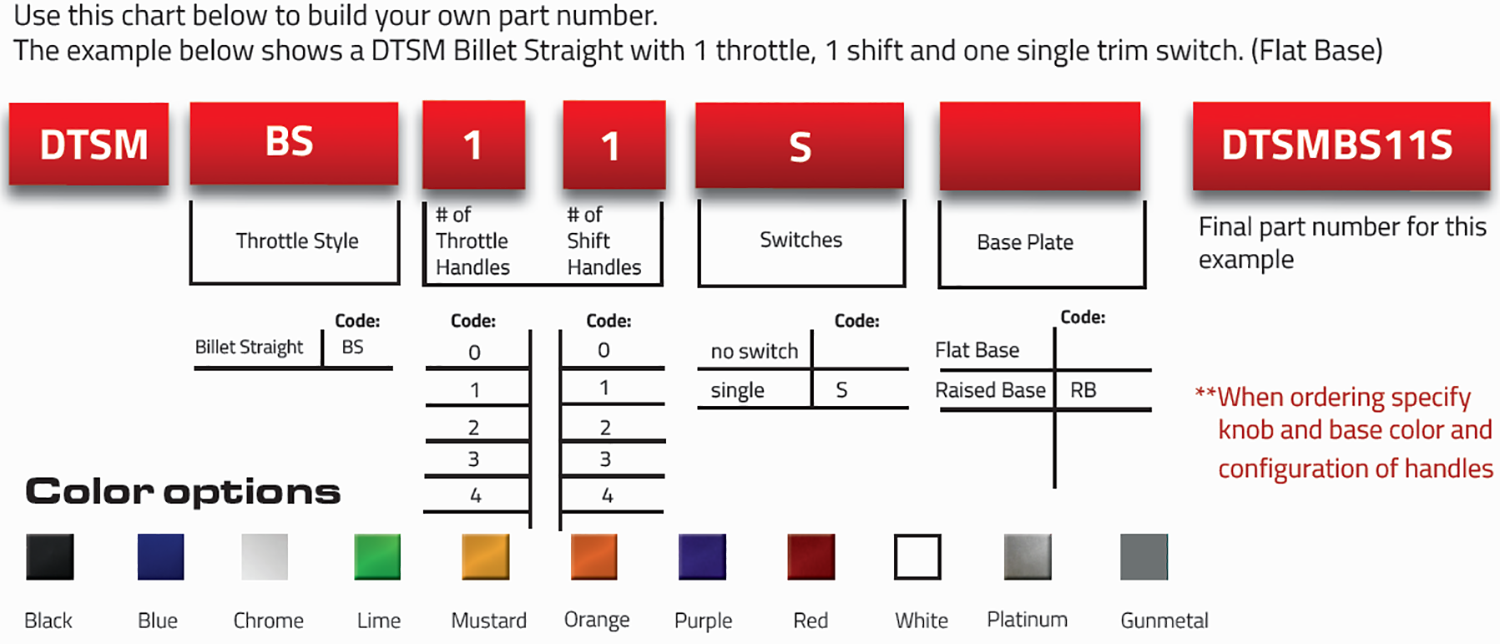 IMPORTANT:
Please call Mercury Marine for Rigging Kits. .
Livorsi can provide you with a contact for a Mercury Certified Dealer in your area, please call 847.752.2700.